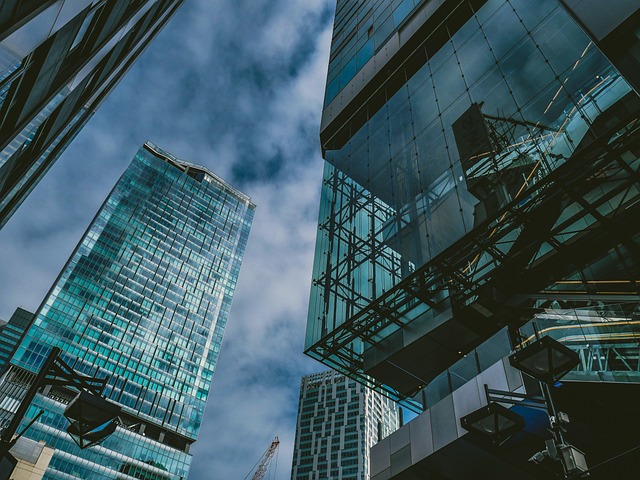 TOKYO–(BUSINESS WIRE)–Jun. 15, 2023
PHC Holdings Corporation (headquarters: Minato-ku, Tokyo, Japan, President, Representative Director and CEO: Shoji Miyazaki, hereafter PHCHD) announces that it has acquired the remaining 30% stake in its subsidiary SciMed (Asia) Pte. Ltd. (headquarters: Singapore, hereafter SciMed), making SciMed a wholly owned subsidiary of PHCHD. PHCHD previously owned a 70% stake in SciMed. PHC Group, a global company which includes PHCHD and its subsidiaries, will use this acquisition to expand its life sciences business across the Asia-Pacific region.
SciMed offers life science products and services, including ultra-low temperature freezers and CO2 incubators, in Southeast Asia, India, and Oceania. Since 1992, PHC Group and its predecessors have partnered with SciMed to expand business in these regions through SciMed's extensive distribution network, expertise in the life sciences field, and its service capabilities. In July 2020, PHCHD increased its stake in SciMed from 14.99% to 70%, converting the company into a PHCHD consolidated subsidiary*.
The market for life science equipment in the Asia-Pacific region is expected to grow significantly, driven by regional expansion in the pharmaceutical industry and construction of new medical institutions in response to growing demands for biopharmaceuticals, such as antibody drugs and vaccines. As a wholly owned subsidiary, SciMed will be able to pursue deeper collaborations with other PHC Group divisions and subsidiaries, and enhance its sales and marketing structure across Southeast Asia, India, and Oceania. This will promote new business opportunities that answer precisely to customer needs, and accelerate the creation of innovative solutions that support researchers and healthcare providers facing challenges in the development of advanced treatments.
Nobuaki Nakamura, Corporate Officer and Co-head of the Diagnostics & Life Sciences Domain of PHCHD, said, "We are excited to welcome SciMed as our wholly-owned subsidiary. We have steadily expanded our business since SciMed became our consolidated subsidiary in 2020. In the near future, SciMed is well-positioned to become an operating location in Asia for other PHC Group businesses, which will expand sales activities in existing business and promote full-scale entry into areas of advanced treatments such as cell and gene therapies. PHC Group will continue to foster synergies between our global businesses, and contribute to empowering researchers to develop advanced therapies to help build a future of better healthcare."
Overview of SciMed
Company name: SciMed (Asia) Pte. Ltd.
Headquarters: Singapore
Establishment: 1992
Managing Director: Sachihiko Kataoka
Business: Sales and service of life science equipment and consumables
Number of employees: 75 (as of March 31, 2023)
Number of business sites: 1
* www.phchd.com/global/news/2020/0707
About PHC Holdings Corporation
PHC Holdings Corporation (TSE 6523) is a global healthcare company with a mission of contributing to the health of society through healthcare solutions that have a positive impact and improve the lives of people. Its subsidiaries include PHC Corporation, Ascensia Diabetes Care Holdings AG, Epredia Holdings Ltd., Wemex Corporation, and LSI Medience Corporation. Together, these companies develop, manufacture, sell and service solutions across diabetes management, healthcare solutions, diagnostics and life sciences. The consolidated net sales in FY2022 were JPY 356.4 billion with global distribution of products and services in more than 125 countries and regions. PHC Group is a collective term referring to PHC Holdings Corporation and its subsidiaries.
URL: www.phchd.com
About SciMed (Asia) Pte. Ltd.
SciMed (Asia) Pte. Ltd., headquartered in Singapore, is an established and leading provider of products and services for biomedical, life sciences, healthcare, drug discovery, pharmaceutical, laboratories, industrial tests, and agricultural markets. SciMed has become the wholly owned subsidiary of PHC Holding Corporation in 2023, advancing sales and marketing in life sciences business across Southeast Asia, India, and Oceania.
URL: scimed.com.sg/about-scimed
View source version on businesswire.com: https://www.businesswire.com/news/home/20230614273132/en/
Contact:
Media contact
Hiroko Arai
Investor Relations & Corporate Communications Department
PHC Holdings Corporation
+81-3-6778-5311
E-mail: phc-cp@gg.phchd.com
Marketing Department, Biomedical Division
PHC Corporation
+80-4816-3259
E-mail: masayo.okada@phchd.com